Not to sound like one of the bearded Duck Dynasty Duck Commanders but sometimes life really is stranger than fact. I say this because there's no way my comedic mind could have made up what I saw on the local news the other night.
It began on a report—make sure you're sitting down—entitled "Salmon residents receive death threats over proposed wolf derby." Yes, a "wolf derby." First of all, Salmon is an actual town of about 3,000 people near the border s of Montana and Idaho. It lies next to the world-famous Salmon River, known for unparalleled fishing and whitewater rafting. The nearby Lemhi Pass (7,373 ft) over the Bitterroot Range was traversed by the Lewis & Clark expedition on their way to the Pacific Ocean accompanied by Sacajawea, who was born nearby in the Lemhi Valley.  Before all the Columbia and Snake River dams were built in the 20th Century, Salmon actually used to have abundant salmon runs that made the river turn red with fish.
Dick Randolph, the first person in America to win a statewide office as a 'Libertarian' is also from Salmon. His origination from this place gives one a good idea of the local political flavor. I experienced this firsthand the last time I visited the place and looked at a mock road sign posted in a local bar that had an X crossed over the face of a wolf with the caption "take your Subaru-drivin', socks-and-sandals wearin', latte drinkin', wolf lovin' ass out of town!" Caution to anyone in Portland or Seattle, avoid traveling to Salmon, Idaho.
Besides Sacajawea, the most famous person from Salmon was Elmer Keith, creator of the .357 magnum.
On "Warpath Drive" lies Salmon High School, home of the fightin' "Savages." Yes, as people out East     debate about changing the name of the Washington Redskins, even in 2013, there's still the Salmon Savages. Just a little insensitive considering the Agaideka (Lemhi Shoshone) had a tense history with the early Mormon pioneers in the area. It's also the place where I nearly was struck by lightning.
So there's my introduction to Salmon, Idaho. Let's roll the tape:
http://www.localnews8.com/news/salmon-residents-receive-death-threats-over-wolfhunting-contest/-/308662/23616330/-/lin9re/-/index.html
Hope you picked up on all the racist imagery against Native Americans and how they called this disgruntled "Native American elder" in Canada (America's commie neighbor) chastising him for the death threats. Of course these people don't deserve to be threatened but how do we know that this wasn't all staged? Plus, I'd like to know what the hell the wolves are doing to this town. It's like the wolves are a zombie hoard gathering strength to eat everyone in the sequel to World War Z.
Now queue the next story on the local news, triple homicide in Oneida County (near Utah).
http://www.localnews8.com/news/persons-of-interest-in-oneida-county-murder/-/308662/23614278/-/gatr3qz/-/index.html
Did you pick up on that detail that this house had SIXTY PITBULLS! Not six, not sixteen, but sixty pit bulls—dogs designed to rip people's faces off. My heart goes out to these poor children that they had to grow up in this environment. Imagine growing up in a house and knowing if you went outside, you die.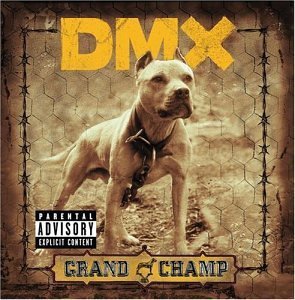 I suppose my point in blogging about this is to show the absurdity of the Wolf Derby. The majority of this state is obsessed about killing wolves, freaking out that their sheep or cattle might be picked off by a wily Canis Lupus. Well, I say tough nuggets. The reintroduction of wolves is an incredible success story that demonstrates that mankind may be able to right an ecological wrong when we virtually wiped out all the wolves in the 1800s. These are apex predators that keep the Yellowstone ecosystem functioning. They're scared animals to the Native Americans and deserve respect. I support limited, permitted wolf hunting for individual hunters but making a public spectacle of it is tacky and tasteless, not to mention reckless. Didn't anyone learn anything from the Mud Lake Bunny Bash?
Besides, we need to protect the wolves so they can continue to howl at the moon on hipster T-shirts.
Well, just when I thought wacky Idaho's reputation couldn't get anymore tarnished…another "gem" from the Gem State unleashes its downhomeness on the world.
'Let's review Idaho embarrassments over the years.
1899: Governor Frank Steunenberg declaring martial law and calling in the national guard to forcibly quell a mine uprising leading to his eventual assassination.
1955: The Boys of Boise Scandal in which a shady underground of homosexual activity involving prominent members of the community rocked the state and nation, creating a national dialogue about the suppression of gay rights. Unfortunately, the scandal set back the gay rights movement for years as the local media ignorantly confused homosexual behavior with child molestation. A documentary of the incident has since been made.
1961: SL-1 experimental reactor explosion. America's first fatal nuclear accident.
1976: The Teton Dam disaster. One of the worst engineering failures in world history occurred when the 305ft tall earthen dam crumbled into ruins and flooding tens of thousands of square miles of valuable farmland. Good thing the state's so sparsely populated. Also, to show how no one knows anything about or pays any attention to Idaho, check out this CNN article where they cited the wrong river. It was built on the Teton River not the Snake, get your facts straight.
1977: The singer and spokeswoman for the Florida Citrus Commission, Anita Bryant, spoke out in Sun Valley against homosexual rights spurring a nation-wide boycott of orange juice.
1978: The Mud Lake "Bunny Bash" receives international attention and condemnation from animal rights activists since it's a local gathering in which everybody kills as many rabbits as they can with hockey sticks. Apparently it's still happening as I found with this amazing blog post somewhere out there in the interwebs (please note the parts I've underlined):
Bring Out The Guns
SATURDAY, SEPTEMBER 01 2007 – 02:23 AM
Mud Lake Annual Bunny Bash
WELL FOLKS THE LAKE WILL BE DRY AT JUST THE RIGHT TIME FOR OUR ANNUAL SUMMER
BUNNYBASH AND WHEELER POLO AND MOTORCYCLE HOCKY MATCH. ——— THE ENTRY FEE WILL BE $60.00THIS YEAR. PRICE OF HAULING FUEL IS UP THIS YEAR.————————————————————PRIZE MONEY TOTAL POT WILL BE 50% OF THE TOTAL ENTRY FEES COLLECTED.—————HOCKY STICKS ON SALE AT START LINE ANDJR'S GAS STATION AND WALL-MART IN TOWN—-TEAM AND DRIVERS MEETING THE NIGHT BEFOREYOUR EVENT AT BIG BUCKS TAVERN——SMALL BORE BIKES AT 8:OO A.M.——————BIG BORE BIKESAT 11:00 A.M.——————HALF TON TRUCKS AT 1:00 P.M.——————-3/4 TON TRUCKS AT 3:OO P.M.——————-ALL OTHERS (INCLUDING AIRCRAFT)——————-SUN DOWN TOMIDNIGHT—————————————————————————————RULES— THERE ARE NONE —————-THEOBJECT IS TO HAVE FUN WHILE DOING GODS WORK AND RIDDING THIS FARMLAND OF THESE PESTSTHAT TRY TO EAT US OUT OF OUR CASH CROP EACH FALL. NO RABBETS SHALL BE LEFT ON THELAKE BED AT THE END OF THE EVENT. WINNERS WEIGH IN IS AT THE SCALES AT THE SOUTH SHORELINE—-WEIGHTS WILL BE RECORDED IN BASH MASTERS LOG BOOK FOR EACH TEAM/ENTRY——PLEASENOTE THAT THE MONEY FROM SALE OF HOCKY STICKS GOES TO THE HIGH SCHOOL INDUSTRIALARTS DEPT OF MUD LAKE HIGH SCHOOL DISTRICT. THE COST OF THIS EVENT IS TAX DEDUCTABLEONLY IN THE STATE OF IDAHO
1979: Representative George V. Hansen personally travels to Tehran, Iran at the height of the hostage crisis to negotiate the freedom of the American detainees. Now he helps produce crazy right-wing conspiracy videos that compare Bill Clinton to Adolf Hitler.
1992: The Ruby Ridge standoff between the Weaver family and the FBI, ATF. Barricading your family in your house with a cache of automatic weapons is usually not the best way to negotiate with federal officials.
1992: According to SourceWatch and the Idaho Statesman archives lieutenant governor "Butch" Otter did the following:
Otter was pulled over on Interstate 84 near Meridian, Idaho for suspicion of driving under the influence. He claimed the arresting officer observed him swerving was he was reaching for his cowboy hat, which had been blown off by the wind in his open car.
Otter offered several excuses for failing the field sobriety test including: his stocking feet were stung by weeds and gravel, he had run eight miles and his knee hurt, he was hungry, and that he had soaked his chewing tobacco in Jack Daniels.
A jury convicted Otter in 1993. He was sentenced to 72 hours of community service and 16 hours at an alcohol treatment program. This incident allegedly forced Otter to abandon an anticipated run for governor in 1994 and instead seek re-election for lieutenant governor [which he won two more times].
Way to go Idaho voting public (particularly you dopes in District #1), you voted a convicted drunk driver into office…four times.
1990s: Bo Gritz tries to run for various political offices until he chooses David Duke as his running mate; the guy who thinks "voluntary segregation" between races is okay. At that point even Idaho gets fed up with Gritz, he now lives in Nevada.
1995: Ligertown! An eccentric couple living in Lava Hot Springs decided to raise and breed dozens of ligers (tigress-lion hybrids) for the fun and amusement of the local community–until they broke out of their dilapidated cages and almost ate a little girl playing on a swing set. Federal authorities moved in to control the outbreak of dangerous animals. The couple never spent a day in jail and later moved to Eastern Oregon to do the very same thing again.
Note: Many people I've met think comments about ligers in Napoleon Dynamite are just jokes. No! They're references to the 1995 Ligertown incident which affirms my belief that that movie is a documentary not a comedy.
1998: Neo-Nazi Aryan Nations militants shoot and attack a lost mother and child after their car backfires near Hayden Lake.
1998: Caleb Chung, of Boise, creates Furby.
2000: The Southern Poverty Law Center helps the victims of the 1998 Aryan Nations attack win their lawsuit. The Neo-Nazis lose their property and are booted out of the state (they're now trying to set up shop in Oregon.) The site is now a peace park and human rights memorial.
2001: Voters elect a man who calls himself "Butch" (real name Clement LeRoy) to congress.
2001: The man named "Butch" gets a $50,000 fine from the federal Environmental Protection Agency for filling in protected Boise River wetlands on his 60-acre ranch so he can build an artificial bass fishin' pond with waterfalls 'n' junk (Spokes).
2001-2002: The governor surrounds the state capitol with concrete barriers and full-time national guard security patrols…because the state capitol in Boise looks like the one in Washington D.C. and the terrorists might get confused.
2003: Jim Risch spends $250,000 campaigning to become lieutenant governor, a job that pays $26,000 a year. He wins, what a surprise.
2004: The film Napoleon Dynamite garners a world-wide cult following. However, many misunderstand it as being a fictitious comedy when in reality it is a documentary of life in Preston.
2005: The state legislature has nothing better to do than to formally commend the producers of Napoleon Dynamite. Check out the full text of the bill here.
2005: KPVI Channel 6 chief meteorologist Scott Stevens quits so he can devote all his time researching how "Hurricane Katrina was caused by the Japanese mafia using a Russian electromagnetic generator." Wonder how his wife felt about that.
2005: Idaho Falls Post Register reporter Peter Zuckerman receives national attention for uncovering an earth-shattering Boy Scout sex scandal uncovering the habitual abuse of twenty-four (that we know of) scouts by their leader Brad Stowell. He ended up serving only three years of his fourteen year sentence.
2007: The Senator Larry Craig Scandal in which he was found soliciting sex in the Men's restroom at the Minneapolis Airport. When caught he immediately plead guilty then changed his mind a few months later. He also resigned his seat then changed his mind. He also issued one of the best quotes in state history, "I'm not gay, and I don't cruise, and I don't hit on men. [...] I don't go around anywhere hitting on men, and by God, if I did, I wouldn't do it in Boise, Idaho! Jiminy!"
2007: Bonneville County Prosecutor Kimball Mason sentenced to three years in prison for stealing dozens of guns, ammo, and other weapons from the Idaho Falls Police vault.
2007: Former U.S. Representative Bill Sali embarrasses everyone by making disparaging remarks about Minnesota's Keith Ellison (the first ever Muslim member of congress) and voting against state health insurance programs for poor children thinking that the coverage would apply to illegal aliens…which it wouldn't.
2008: A farmer wanting to oust quasi-gay, disgraced Senator Larry Craig legally changes his name to Pro-Life. I wonder what his policy stance was?
2009: Former governor Dirk Kempthorne, who G.W. tapped as the Secretary of the Interior, renovated his office bathroom at the cost of $235,000 to U.S. taxpayers. Why are Idaho politicians so obsessed with bathrooms? This is a little weird, don't you think?
2009: Former veterinarian and wannabe elk rancher Rex Rammell jokes with state GOPers that he wants to get Obama hunting tags. Then he embarrasses the Mormon church by bringing up a long-dismissed prophecy that Joseph Smith would rise from the grave to save the U.S. Constitution.
2009: State G.O.P. committeeman and prominent attorney Blake Hall convicted of serial stalking and sexually deviant behavior toward a married woman.
2009: Remember the "Bubble Boy" and the Heene Family who supposedly lost their son in a homemade backyard UFO balloon? Well they have an Idaho connection as the Dad was good friends with the aforementioned eccentric weatherman Scott Stevens. Watch the whole video, it's priceless.
2010: Governor C.L. "Butch" Otter receives national attention for trying to balance the state budget by eliminating the state parks department and cutting off all state funds for Idaho Public Television.
2010: The Haitian immigration debacle.
2011: The Idaho legislature nullifies the Obama healthcare bill, an action that hasn't occured since before the Civil War when Andrew Jackson sent the navy to enforce federal law against South Carolina's defiance.
I hope y'all enjoy this handy chart I made plotting the number of embarrassments and their degree of seriousness. As you can see, the 1970s we're a pretty embarrassing time but since Ruby Ridge we've been caught in a continuous upswing of dumbassery.
Now I don't want to seem like I'm simply dumping on my home state, every state has its fair share of embarrassing moments and people (I'd argue California being #1), that's just human nature. I just thought it's useful to point this checkered history out in order to learn from past mistakes. From Idaho's comedy of errors I definitely notice a pattern of rushing into situations without planning first–shoot first and ask questions later. Idaho, maybe you need to just think before you do. Give it a try and maybe we'll be less of a punchline to the rest of the country and world.